Webinars with top managers – from the practical experience of their reforms
Nothing is more inspirational than successful role models.
Seminar 1:

Culture Change Japanese-style – Out of the Shadows, into the Limelight
Service Excellence in the Shinkansen Cleaning Process: the '7-Minute Miracle'
With Teruo Yabe (former board member TESSEI)

The '7-minute miracle' is the admiring term in Japan for the cleaning process of shinkansen (bullet train) passenger cars at the Tokyo Station terminus. These are cleaned within 6 to 7 minutes before the trains set off again. Behind this highly efficient process is a change process initiated by Teruo Yabe, former board member of TESSEI. During his time at TESSEI, he succeeded in reforming the company and bringing about a revolution in its corporate culture. Looking back, he says that the biggest hurdle was the attitude of the staff. The breakthrough came by successfully changing the view employees had of their own work. This made constructive collaboration and highly efficient operations possible.
〈
A really very interesting format and a highly inspiring story! One senses from the presentation how unbelievably complex the (successful) implementation must have been. To keep up with something like this consistently for years – respect!
What our participants say:
Steffen Eckardt
Head of IT Application and IT Security Act Audit, Deutsche Bahn AG, participant of the webinar in October 2021
Many thanks for organisation, coordination, translation and especially to Mr. Yabe: very inspiring and valuable information. More of it, please!
What our participants say:
Johannes Kittel
Project Manager Operational Excellence, DB Fernverkehr AG, participant of the webinar in October 2021
〉
The company enjoys cult status in Japan, where even Arnold Schwarzenegger has visited it, and there is both a comic (manga) and a musical (!) about TESSEI. The TESSEI reform has been famous in management circles ever since a case study by Harvard Business School in 2015. There is, indeed, a lot to be learned about change management and leadership from the TESSEI example.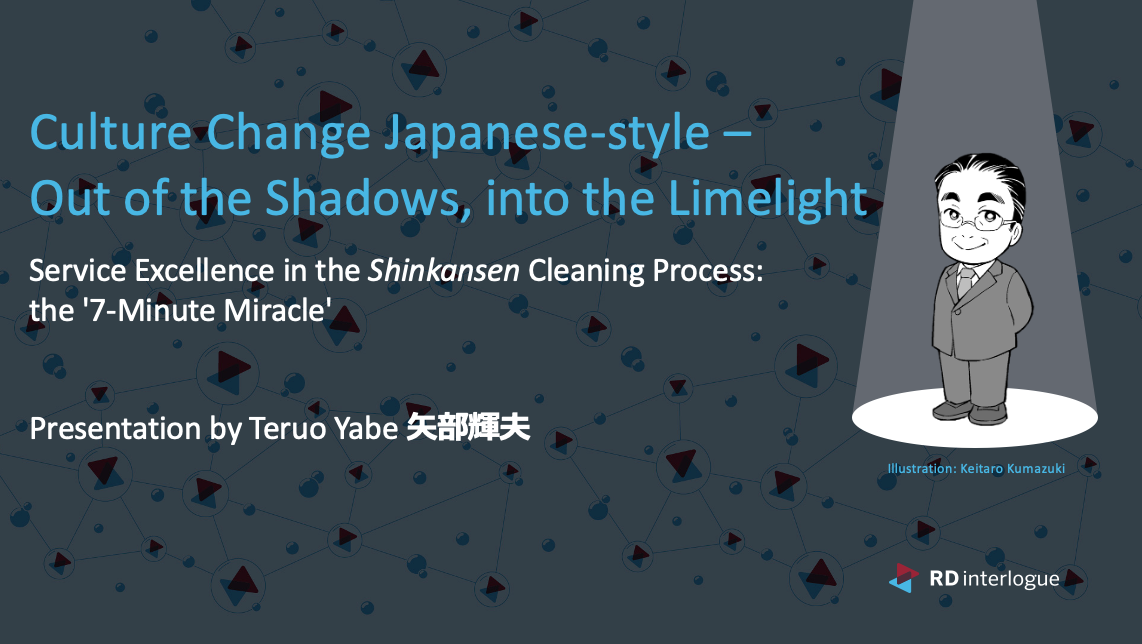 A short clip: Teruo Yabe on kaizen
A quick glimpse into the question and answer session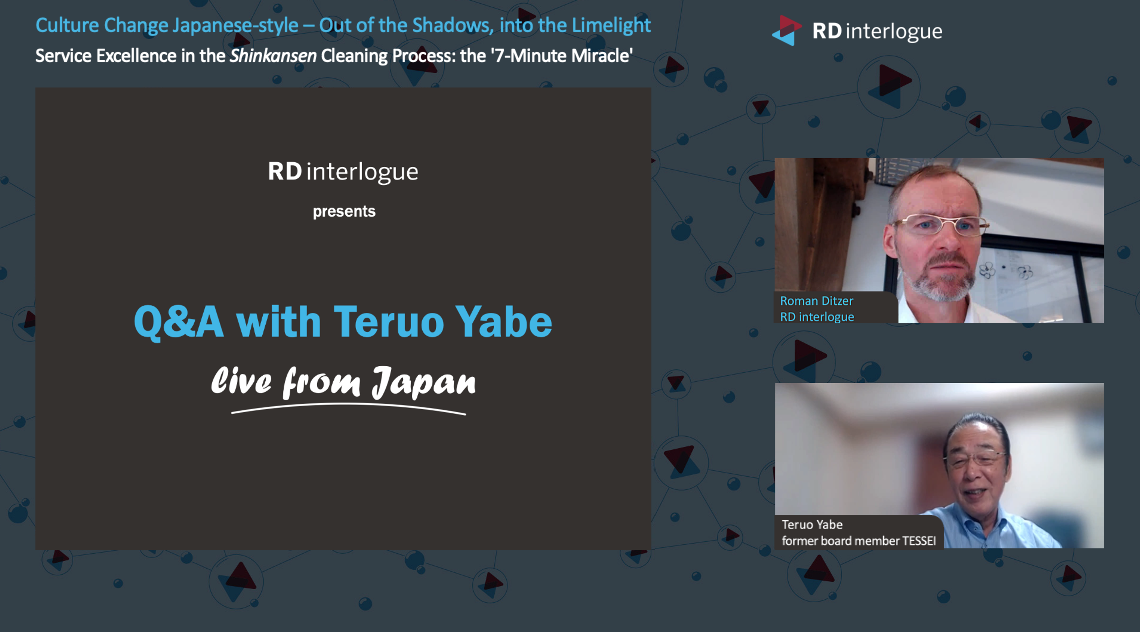 Back to top