KSK combines a strong base in innovative technology with a passion for improvement (Kaizen)
Keihin Seimitsu Kogyo (KSK) is a Kaizen-manufacturer based in Japan and a tier 1 and tier 2 supplier to the automotive industry. Clients include Japanese producers of truck and passenger cars and further customers abroad.
As a systems supplier KSK manufactures products in an integrated manner from design to diecasting through to processing and assembly. Products can be divided into two groups: transmission control systems and transmission and engine parts (aluminum diecast parts and assemblies). KSK can provide high-precision products to meet any accuracy, lot size, or time restrictions.
KSK takes pride in its concept of manufacturing (Monozukuri): 'Creation based on Intelligence and the Five Senses' and its longstanding Kaizen (CIP) activities. KSK has triggered innovations in production technology such as 'Semi Hot Chamber Diecasting' or 'Plastic Flow Binding'. Also, on the process level KSK has been a constant source of improvements which have led to the ultimate 'One Piece Flow-Line' – incorporating all processes from diecasting until final inspection in one single compact line.
RD interlogue in Hamburg serves as Liaison Office and local representative in Europe.
Exhibitions 2020
Canceled due to COVID19: May 20-22 Automotive Engineering Exposition in Yokohama.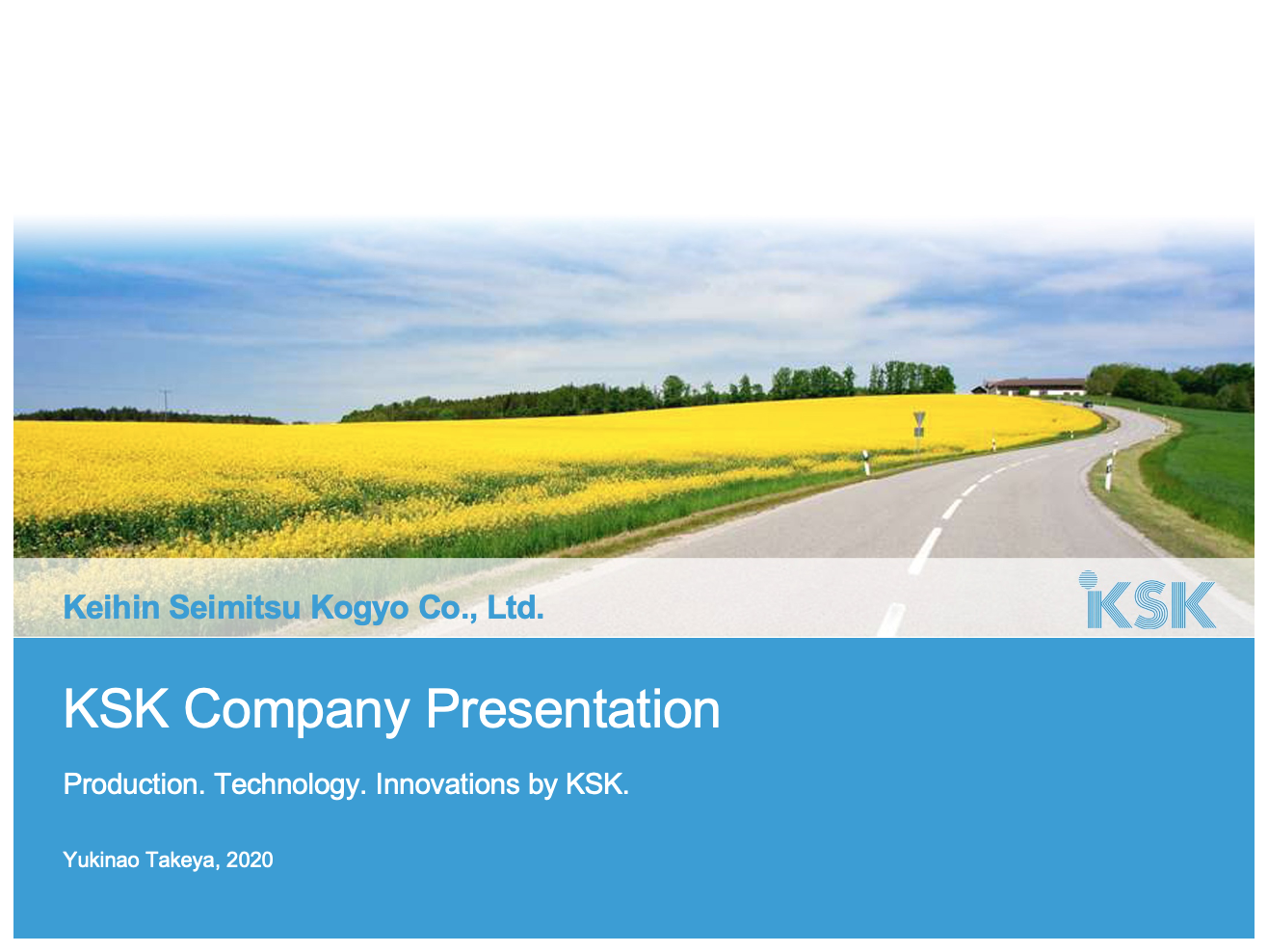 Back to top